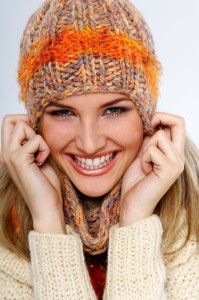 According to the American Academy of Cosmetic Dentistry, cosmetic dentistry is defined as "comprehensive oral care that combines art and science to optimally improve dental health, aesthetics, and function." Thus, cosmetic dentistry is a term that encompasses anything having to do with the appearance of your teeth.
While it is essential to your wellbeing that your teeth are healthy, it's also important that your teeth look attractive as well. A smile is one of the first things other people notice about you, so a healthy smile makes a good impression.
There are a variety of different procedures that fall under the umbrella of cosmetic dentistry, especially as each individual dental practice defines it a little differently. These are some of the standard types of cosmetic dental procedures.
Teeth Whitening
Invisalign Clear Braces
Porcelain Veneers
Cosmetic Bonding
If you are unsatisfied with the color of your teeth, if your teeth are stained, crooked, or chipped, then cosmetic dentistry could be what you're looking for. Most dentists will start by having a consultation with you to analyze the current state of your teeth and understand your personal goals for your smile. Then, they'll create a treatment plan using any number of these cosmetic dentistry techniques to dramatically improve the appearance of your smile.
Cosmetic dentistry is an important type of dentistry as it deals with the day to day appearance of your teeth. It helps enhance the natural beauty of your teeth and gives you a boost of self-confidence. When you feel confident about the appearance of your teeth, you'll smile proudly and look forward to social interactions. Thus, it's important to carefully consider your cosmetic dentist to ensure that you will be satisfied with their work. Cosmetic dentistry can affect your life for the better.