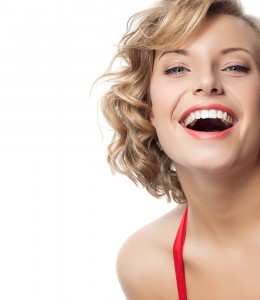 Having insecurities about your smile can really affect the way you interact with others and yourself. You may cover your mouth when you laugh or smile, or do not think you make a lasting first impression when you smile. Though you may not think anything can help you with your smile, Drs. Robert and Chris Long is able to transform your smile with porcelain veneers!
If you have discolored, chipped, or unappealing teeth overall, porcelain veneers is a wonderful option for you to consider. Transforming your smile in as little as two appointments, there is no reason not to consider porcelain veneers! Your journey begins with a consultation with Drs. Long. There, they will be able to get a better look at your smile, talk you through the process, as well as answer any questions or concerns you may have, as we want you to be as informed as possible throughout the entire process.
If you are considered a candidate, Drs. Long makes impressions of your mouth, so your porcelain veneers can be custom made just for you!  You natural tooth is prepared by removing a small amount of enamel, making sure your new porcelain veneers have room. Once the veneers are applied, they are made permanent with dental resin cement. At the end, you are left with a perfect, gleaming smile!
One of the benefits to porcelain veneers is the fact they look completely natural. Like a lot of people, you may not want your cosmetic work to be obvious, and porcelain veneers give you the wonderful option of looking as natural as possible. They are also stain resistant, and, with proper maintenance, can last up to 10 years!
At Long Family Dental, we provide quality general, restorative, and cosmetic dentistry services in Cleburne and Midlothian. Give us a call today to schedule your next appointment. Dr. Bob Long and Dr. Chris Long are here to help you achieve a healthy, beautiful smile.