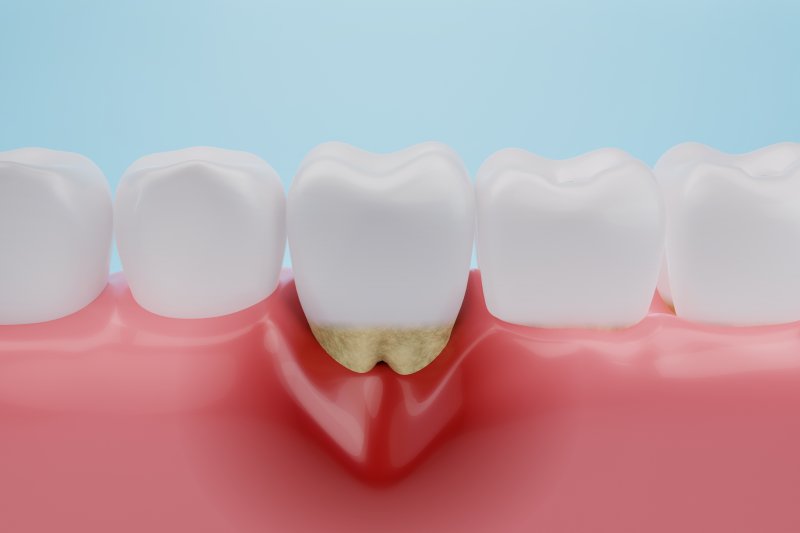 One of the most common questions dentists receive when it comes to the health of soft oral tissues is, "Can receding gums grow back?" When faced with gum disease that advances to later stages, gum recession is a frequent occurrence, and it results in tooth sensitivity and the potential for worsening symptoms that eventually lead to tooth loss. Without proper treatment, it can be a real problem. This is why a local dentist is here to share what is required to remedy this issue and how you can prevent it in the first place.
Why Do Gums Recede?
Gum recession can occur for many reasons, but one of the most prominent is poor oral health. When you neglect to brush or floss your teeth daily, you allow plaque and tartar to accumulate and cause gum disease. Bacteria attack the soft oral tissues and cause inflammation, bleeding, and tenderness that will eventually lead to bone and tooth loss.
Other reasons gums recede include:
Teeth grinding/clenching (Bruxism)
Smoking
Facial trauma to the gum tissues
Genetics
Aggressive brushing or flossing
Hormonal changes
Can They Grow Back After Receding?
Unfortunately, gum tissue cannot return to its normal state once it recedes. This is why you must commit to taking proper care of your teeth and gums regularly. Although they cannot grow back, there are solutions to improve your situation.
With periodontal therapy, you can prepare to work toward a beautiful, healthy smile. You'll likely be recommended for scaling and root planing, also known as deep cleaning, to clear away bacteria and smooth out tooth roots. This process helps to remove infection and encourage gum healing.
There is also the option of having a gum graft, which involves removing tissue from another area of your mouth (i.e., the roof of your mouth) and placing it over the exposed area of your tooth. The root must be concealed to avoid sensitivity and damage, so having another piece of tissue to cover it is a great way to recapture a healthier-looking smile.
Ways to Prevent Gum Recession
Whether you're looking to prevent gum recession from ever occurring or lowering your risk of further decline, here are some helpful tips to keep in mind:
Brush your teeth twice each day for two minutes and floss at least once before bedtime. Ideally, you should be brushing after every meal.
Rinse with an ADA-approved mouthwash to flush our remaining food particles and bad oral bacteria.
Wear a mouthguard if you suffer from bruxism or if you are preparing to play contact sports.
Avoid using your teeth as tools to open packages and containers.
Quit unhealthy habits such as smoking, chewing on inanimate objects, or eating ice.
If you have experienced gum recession and need help, reach out to your dentist about periodontal therapy. Using appropriate treatment options, you can take back your smile and enjoy healthier teeth and gums in the future.
About the Practice
At Long Family Dental, our team of dental experts has been caring for the residents of Cleburne and Midlothian for more than 40 years. A family-owned business, Dr. Robert Long and Dr. Chris Long are carrying on the work of their father, Dr. Henry Long, who originally established the practice. Offering periodontal therapy to patients young and old, it is our goal to ensure all individuals receive appropriate treatments that will improve the state of their gum health. Visit our website or call us to find out how we can help.