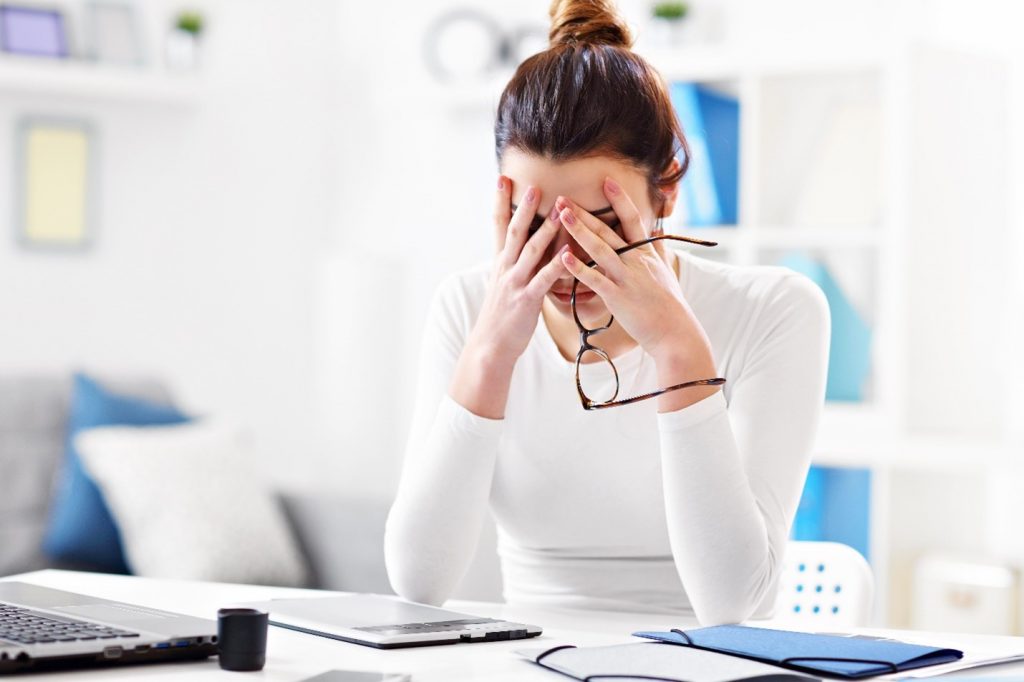 You've probably heard that chronic stress can lead to everything from high blood pressure and persistent headaches to trouble sleeping. But did you know that it can also negatively impact your oral health? With roughly 50% of American adults having gum disease and 90% developing at least one cavity by their 21st birthday, it's important to take all measures to keep your smile in good condition, like managing your stress. To learn a few helpful tips, as well as more about the link between chronic stress and oral health, keep reading.
How Chronic Stress Impacts Your Oral Health
Although extensive research is still underway on the relationship between chronic stress and oral health, there are several important findings that have already been made:
Anxiety can impair your immune system – When your immune system is weak, you're more vulnerable to developing an infection. Since anxiety already causes a spike in the hormone cortisol, patients who experience chronic stress are more likely to develop periodontal disease.
Stress can interfere with oral hygiene – In a study conducted by the Journal of Periodontology, more than 50% of participants reported that stress resulted in them not brushing or flossing their teeth.
Stress-relieving habits can damage your teeth – Nail-biting, smoking, and drinking alcohol in excess are all coping mechanisms that can wreak havoc on your oral health.
Chronic stress can result in unintentional teeth grinding – Bruxism is often spurred by chronic stress. Over time, the persistent pressure on your teeth can cause them to chip, crack, or fracture.
6 Tips for Alleviating Chronic Stress
Finding something that reduces your stress levels may take some time. If you're unsure where to start, here are a few tips:
Ask for help
Practice yoga, deep breathing, and other relaxation techniques
Move your body daily
Eat nutritious, well-balanced meals
Create a soothing nighttime routine to help you sleep
Find a hobby that you find calming and enjoyable
Why Talking to Your Dentist Is Important
Even with immense effort, addressing chronic stress won't happen overnight. So, it's important to protect your teeth and gums in the meantime. Naturally, one of the first steps is talking to your dentist to get their recommendations, especially since stress manifests differently in everyone. For example, if you're grinding your teeth at night in response, your dental team can provide you with a custom mouthguard. If you're having trouble finding the motivation to brush and floss, your dentist can apply dental sealants to provide your teeth with an additional layer of protection. Ultimately, they will play a crucial role in helping you maintain your healthy smile on your journey to managing your stress.
Although stress is part of life, chronic stress can do some serious damage to your smile. So, do your best to manage your stress levels for the sake of your oral and overall health!
About the Practice
Long Family Dental is a family-owned and operated dental practice that is focused on improving your oral and overall health. With a commitment to personalized dentistry and quality patient care, our talented team can help you with everything from essential preventive care, tooth-saving restorative treatments, and cosmetic dentistry all in one state-of-the-art office. If you have a question about how to protect your smile or you're overdue for your six-month checkup and cleaning, don't hesitate to visit our website or call (817) 645-2437.