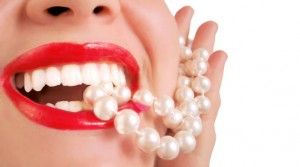 Within the last five or so years, there has been a big uptick in the amount of teeth-whitening products that have hit the market. Surely you've seen ads for some during football games or while watching your favorite television program. They can come in strips and other methods that are supposedly safe and highly effective for your smile. While this may be true, it's hard to say for sure. The difference between over-the-counter products and whitening treatment from our office is night and day. Our whitening service is state-of-the-art, safe and can give your beautiful results faster than you might imagine. You can't get that with over-the-counter products. Our Midlothian, TX office teeth whitening that can get the results you want in less time. Which one should you choose? The answer awaits. We have the cosmetic dentists 70765 residents can count on for excellent whitening treatment.

Over-The-Counter vs. Our Whitening Treatment
Sure, you could go to a grocery store right now and find many different whitening treatments. Some of them are fine products, but others can be unsafe. Plus, store-bought brands don't account for all of your teeth. You see, all they care about whitening are the front four or six teeth but don't bother with the others. There's nothing worse than seeing a smile that's half-white and half-dull. It's confusing and just doesn't look right. In addition, there could be unsafe chemicals in lesser-known treatments. Don't leave this to chance for it could wreak havoc on your mouth.
Professional teeth whitening is what you want. You'll never have to worry about unsafe agents in our teeth-whitening treatment. You know you'll receive the best treatment available based solely on how much our staff cares about creating and maintaining beautiful smiles. Our take-home trays are perfect for busy patients on-the-go. You'll be amazed at how beautiful your teeth will look!
Are you Ready for Proper Teeth Whitening, Midlothian?
We invite you to schedule an appointment to test out our teeth whitening trays. You'll never reach for any other brand teeth whitening treatment after getting done with us. We invite residents from all over the Midlothian, TX area to come in for treatment, including Burleson, Waxahachie, Joshua, Mansfield, Red Oak, Cedar Hill and beyond. Visit the cosmetic dentists Midlothian patients have come to trust over years.