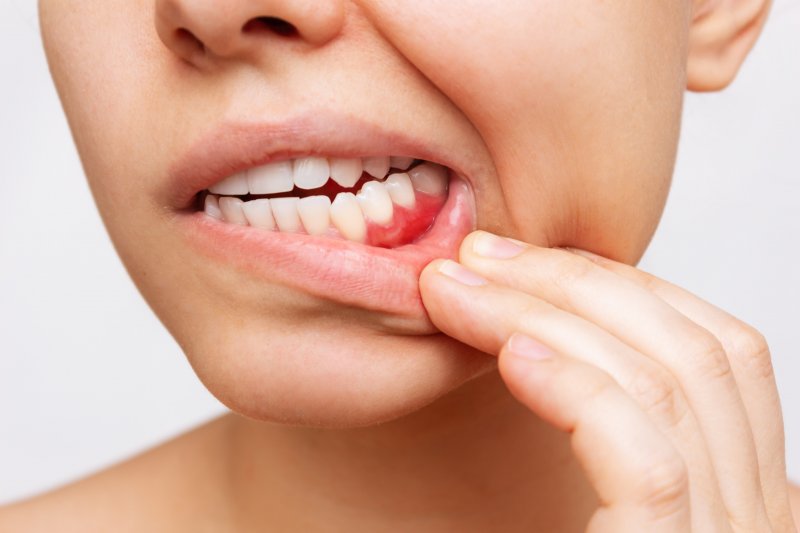 When it comes to dental health, most people focus on doing everything possible to prevent cavities from developing on their teeth. However, your pearly whites shouldn't be your only priority. Your gums play a significant role in more than just your oral health – they can affect your overall well-being as well. If you have swollen or bleeding gums, you need to visit a dentist right away for treatment. It's not something that should be ignored as it can indicate a serious underlying health problem. Read on to learn about the causes of swollen gums and how you can address the issue.
What Causes Swollen Gums?
If you've recently noticed you have swollen gums, you may be worried and wonder if it necessitates urgent care. Well, there are multiple reasons why your gums may be swollen. Some of the most common causes include:
Gingivitis – Known as the earliest stage of gum disease, gingivitis is an infection that causes your gums to become swollen and irritated. It's usually the result of poor oral hygiene.
Pregnancy – During pregnancy, women experience a rush of hormones produced by the body. It increased the blood flow to the gums, leading to swelling.
Malnutrition – Being vitamin-deficient in B and C can cause your gums to swell.
Infection – Conditions like herpes, thrush, and other oral infections can lead to swollen gums.
How Your Dentist Can Help
Has it taken more than two weeks for the swelling in your gums to go down? If so, you need to make an appointment right away to see a dentist. They will conduct an oral examination to determine the cause of the inflation and what treatment options will work best. Additionally, X-rays will be taken to see if any bone loss has occurred.
Depending on your case, you might be prescribed an oral rinse to prevent plaque and reduce gingivitis. Your dentist may also recommend using a specific brand of toothpaste or taking antibiotics to alleviate your symptoms. Extreme cases of gingivitis might require surgery, but that's typically only recommended for patients with a more advanced form of the infection known as periodontitis.
Ways to Prevent Swollen Gums
The best way to prevent swollen gums is by practicing good oral hygiene and visiting your dentist every six months for a checkup and cleaning. Make sure you're brushing twice a day, flossing at least once daily, and rinsing regularly with an ADA-approved mouthwash. By following these practices, you can prevent plaque buildup that leads to gum issues. However, at-home habits can only go so far. Plaque can harden and become tartar, which is why routine appointments are a must.
About the Practice
At Long Family Dental, we're happy to say we offer comprehensive services for all patients in the Cleburne area and surrounding communities. From routine checkups to complex restorative treatments, we've got everything you need for a healthy smile in one convenient location. If you're worried about swollen gums, don't hesitate to reach out and schedule an appointment. You can contact us via our website or call (817) 645-2437.