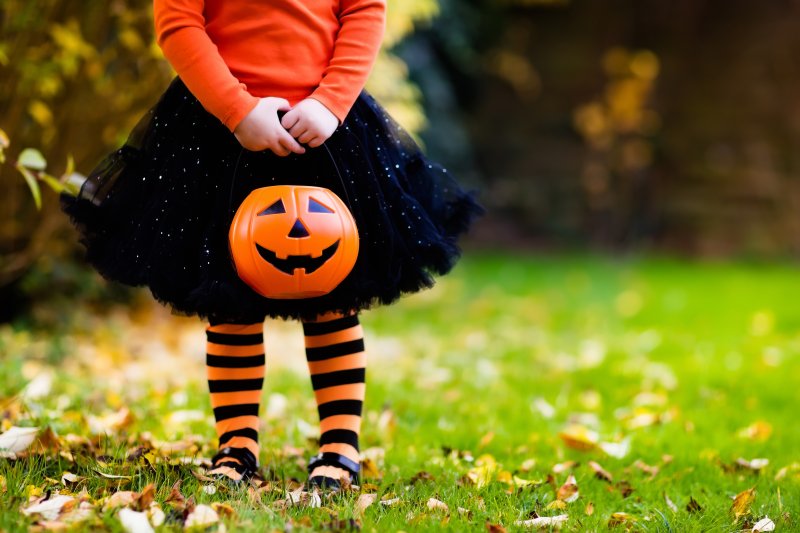 It's that time of year when ghosts, goblins, vampires, and werewolves roam the streets, ringing doorbells and seeking out sweet, sugary goodies. But if you're not in the mood to help contribute to these little monsters developing cavities, why not consider these Halloween candy alternatives in Cleburne?
The Dangers of Sugar This Halloween
With every doorbell ring, children scream "Trick or Treat" in the hopes that their bags and buckets will be filled with chocolate, caramel, fruity, and gummy sweets. Their smile grows bigger with each passing house, and by the end of the night, you're left wondering if you'll ever get them to bed.
The truth is that apart from the sugar-filled high many kids experience on Halloween, their teeth are attacked by harmful bacteria and acids that break down tooth enamel, resulting in cavities. Because bacteria love sugar, it will thrive inside your child's mouth if left alone for too long. Over time, it can wear away the outermost layer of their tiny teeth, causing small holes to form (cavities). You will then find that you and your child must visit the dentist's office to discuss the potential for a dental filling or crown.
Alternative Candy Options to Help Avoid Emergency Dental Visits
To keep little ones in school and enjoying the festivities this time of year brings, it's best to consider non-candy alternatives this Halloween. Instead of filling pumpkin buckets with sugar, try exciting them with the following:
Slime
Stickers
LED lights
Magnets
Bubbles
Temporary tattoos
Bouncy balls
Coloring books
Goldfish or similar crackers
Glow-in-the-dark vampire teeth
There are endless options you can provide to young kids. Many parents even opt for fruit or bottles of water to hand out. No matter what you choose to give as a special treat to your trick-or-treaters, make sure it's something fun and enjoyable. By the time they get home and dump out their lots on the living room floor, their parents will thank you for the non-candy goodies.
About the Practice
At Long Family Dental, our team of dental experts has been caring for the residents of Cleburne and Midlothian for more than 40 years. A family-owned business, Dr. Robert Long and Dr. Chris Long are carrying on the work of their father, Dr. Henry Long, who originally established the practice. Offering preventive dental care to patients young and old, it is our goal to ensure all individuals, especially young ones, have the right tools to take care of their smiles throughout the holidays. Visit our website or call us to find out what you can provide as a non-candy alternative this Halloween.