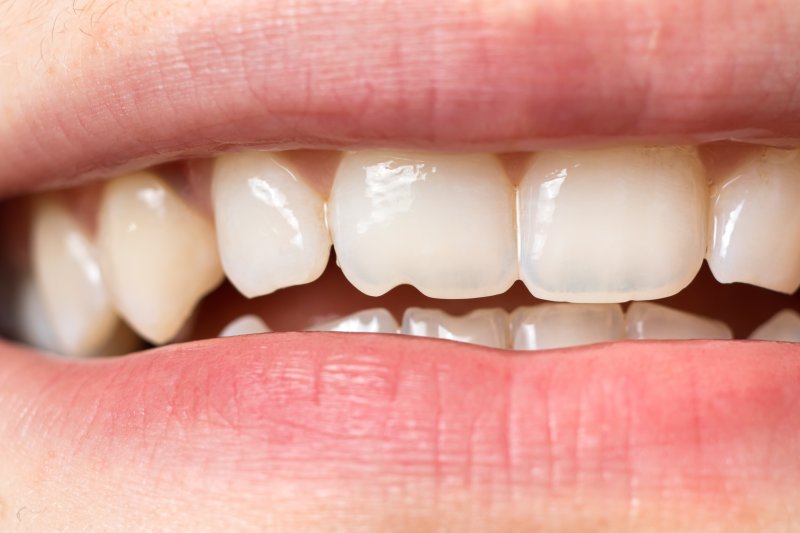 Did you know that tooth enamel is the hardest material in the human body? Even then, it's still vulnerable to damage. If you bite something the wrong way or sustain a blow to the face, you may end up with a chipped tooth. While that's not always considered a dental emergency, it will still need treatment to help you avoid infection. Are you wondering whether your mildly damaged tooth will heal on its own? Read on to find out what your next steps should be and your options to restore your smile.
Do Chipped Teeth Repair Themselves?
Even though teeth are durable, they cannot heal on their own. For that reason, both severe and minor cases will need treatment right away. Your teeth can remineralize and be strengthened, but they cannot regrow. The good news is that your pearly whites can easily be repaired using restorative or cosmetic dental care.
Should You Visit Your Dentist for Mild Chips?
If left untreated, minor chips in the teeth can lead to further damage down the line. It's always best to seek professional care from your dentist in Midlothian because they restore the look and feel of your smile. They're able to treat everything from minor to severe cases of chipped teeth. Having sharp or jagged edges in your teeth can harm your soft oral tissues, which is why it's especially important to seek treatment right away.
Which Types of Treatments Can Fix Chipped Teeth?
Depending on your unique situation, your dentist in Midlothian may recommend one of the following solutions for chipped teeth:
Veneers: These ultra-thin sheaths of dental-grade porcelain are designed to mask almost any imperfection. Chips, cracks, stains, and even misalignment can be corrected with veneers. A thin layer of enamel will need to be removed from your teeth to ensure the restorations sit flush against your smile. With proper care and maintenance, you can expect your results to last well over 15 years.
Dental Crowns: A dental crown is a safe and reliable way to restore a chipped tooth. Your restoration will be crafted from natural-looking materials, which will improve and fortify your smile. Once in place, your results will be indistinguishable from your remaining teeth.
Do you have a chipped tooth? Don't hesitate to contact your dentist and seek treatment. With their help, you can enjoy a healthy and beautiful smile once again!
About the Practice
At Long Family Dental, we offer high-quality and comprehensive services for patients of all ages. Our goal is to help everyone maintain a healthy smile that'll last a lifetime. If you have a chipped tooth, don't hesitate to make an appointment with our team. We'll work quickly to get your oral health back on the right track. You can schedule your visit via our website or call (972) 775-3192.