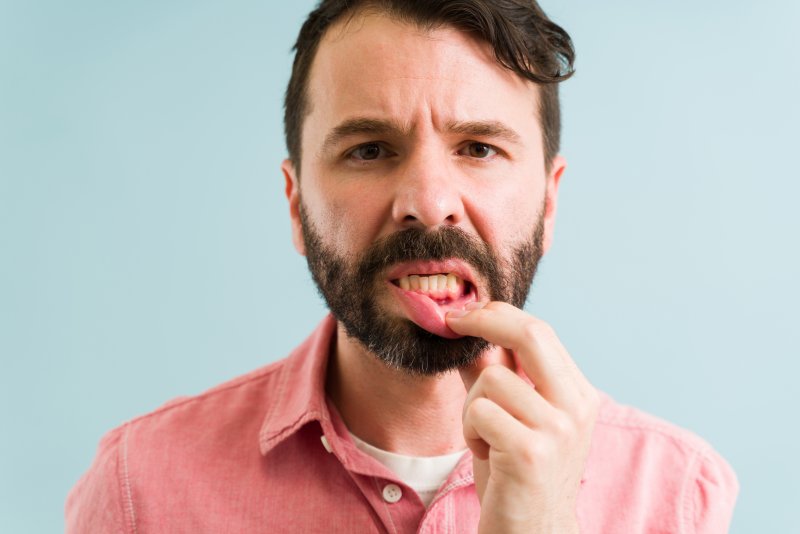 Gum disease is a common infection that affects more than half of adults aged 30 and older. It's often caused by plaque, which is a sticky film of bacteria that is constantly forming on the teeth. If you fail to remove it properly with oral hygiene habits like brushing and flossing, it can eventually harden into calculus or tartar. Even though gum disease isn't rare, there are still several misconceptions about it. Read on as we bust four of the most pervasive myth about this infection.
Gum Disease Is Rare
Many people think that gum disease is rare. However, it's extremely common! About 47% of adults who are 30 years of age or older have some form of periodontal disease. It's also important to note that adults aren't the only ones at risk of developing this infection. In fact, 50% of children have some form of gum disease as well.
Bleeding Gums Are Normal
Do your gums bleed every time you bleed or floss? It's often an indication that you have inflammation caused by periodontal disease. Having bloody gums is not considered normal, which is why you should get it checked out as soon as possible. The heavy buildup of plaque and tartar irritates the gum tissue, causing inflammation, pain, swelling, and bleeding. With the help of your dentist, you can stop gum disease from progressing further.
It's Not a Serious Issue
One common myth about gum disease is that it's not considered a serious disorder. However, that's far from the truth. Not only does it affect your teeth and gums, but the infection can also negatively affect your overall health in multiple ways. If you fail to seek proper treatment, it can quickly spread into your bloodstream and potentially become life-threatening. Gum disease can also lead to tooth loss, making it difficult for you to eat and speak. You'd need to have your teeth replaced to restore your bite and give your jawbone the support it needs.
Damage Is Irreversible
After dealing with pain and tooth loss, you may think that there's no hope in having a healthy and beautiful smile once again. Of course, that's a myth. Once you address the infection with gum disease treatment, you can begin the process of restoring your grin to its full capacity. Dental implants are a great option for repairing a smile after gum disease!
Now that you know more about gum disease, you should do your best to avoid it. By taking proper care of your smile, you can keep your gums happy and healthy for as long as possible!
About the Practice
At Long Family Dental, we use the latest technologies and techniques to give patients the exceptional dental care they deserve. Our team enjoys educating patients to help them make confident and informed decisions for their oral health. If you have any questions about gum disease, don't hesitate to give us a call. We're more than happy to fact-check anything you hear about the disorder. To make an appointment, visit our website or call (972) 775-3192.