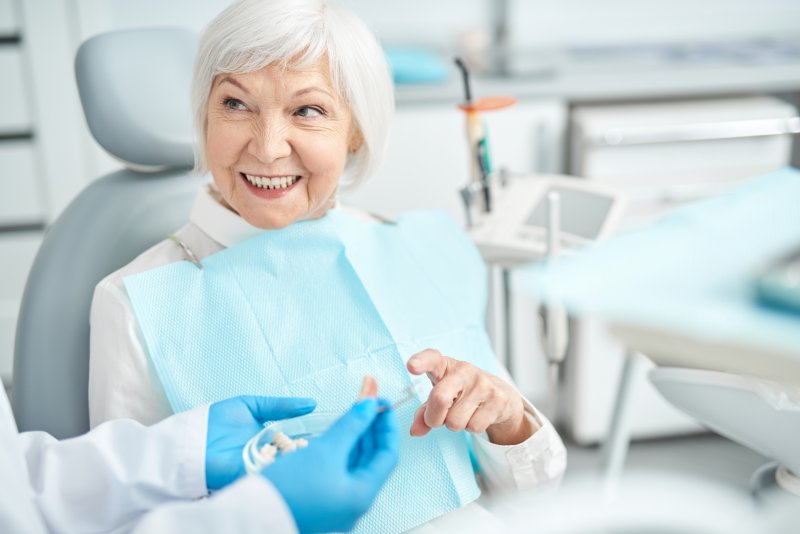 Living with missing teeth can take a serious toll on your mental and physical health. Not only do you feel self-conscious about the way others see you, but there's a good chance you're also experiencing difficulty eating and speaking. When examining your options for tooth replacement, you may be considering permanent prosthetics as opposed to regular dentures or a dental bridge. But before you start treatment, a dental implant consultation is necessary. Read on to discover why this initial appointment is crucial to the success of your future smile.
What Occurs During a Dental Implant Consultation?
Before you ever schedule a dental implant consultation, you should do your research to find the right professional for the job. Meeting with someone who has experience, knowledge, and training to provide start-to-finish treatment is important. Not only will it give you greater comfort knowing you won't need to see an outside specialist for the surgical component of the procedure, but you'll also have greater peace of mind knowing you're remaining with the same dental team throughout the process.
Once you schedule your appointment and arrive for your dental implant consultation, several steps will occur, such as:
Discussion of your goals and what you hope to achieve
Visual examination of your oral cavity and facial structure to check for visible signs of tooth decay, gum disease, or other abnormalities
Digital imaging to capture images of your complete oral structure. Your dentist may use advanced dental technology (i.e., CT Scanner, True Definition Tooth Scanner) to help with the planning process
Treatment plan formation that will be discussed with you at length
The opportunity to ask questions
Why This Visit is Important
While it might seem as if this visit is nothing more than a general determination of your eligibility, it also provides your dentist with a clear view of how best to treat your smile. If dental implants are recommended, it will require careful and purposeful planning on the part of your dental team to ensure the safe, effective, and efficient placement of your titanium implant posts. Knowing the status of your current oral health will determine if you require any preliminary treatments (i.e., periodontal therapy, tooth extraction, or bone grafting). Also, answering your questions and addressing your concerns will help to build a stronger, more reliable relationship between you and your dentist, which can help should you become nervous or unsure about moving forward with your implant procedure.
Don't underestimate the importance of your dental implant consultation. It is this visit that will ensure the success of your new teeth. When meeting with your dentist, make sure to come with questions and be prepared for life with a healthier, more beautiful, and longer-lasting smile.
About the Practice
At Long Family Dental, our team of dental experts has been caring for the residents of Cleburne and Midlothian for more than 40 years. A family-owned business, Dr. Robert Long and Dr. Chris Long are carrying on the work of their father, Dr. Henry Long, who originally established the practice. Joined by Dr. Wes Fichera, the three work closely together to help improve, repair, and restore the smiles of those in need. If you are suffering from tooth loss, Dr. Bob and Dr. Chris are pleased to provide dental implant placement and restoration in-house, making the entire procedure safe, convenient, and effective. Using the most advanced dental technology and equipment, you can feel more confident in your decision to choose dental implants; however, should you experience issues at any point, visit our website.