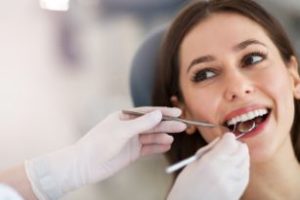 Each January, everyone gets a fresh start. And while you may be focused on a New Year's resolution like less screen time or exercising more, it's also a fantastic time to improve the health and appearance of your smile. Especially since most dental insurance plans just renewed! This means that you have an untouched annual maximum to use, which is the total amount your plan will spend on your dental work within the year. It's typically between $750 and $1,500, which can go a long way towards better oral health. The only catch is that you have to use that money by the end of the year to avoid losing it. If you want to learn some simple strategies for getting the most out of your plan, keep reading below!
Schedule Now To Take Advantage of Your Dental Insurance
The #1 way to avoid letting the year pass you by (and losing your benefits in the process) is scheduling at the start of the year. This is important for multiple reasons.
First, most insurance plans cover two checkups and cleanings annually. In some cases, you can schedule them at any time. In others, they have to be at least six months apart. These visits are usually covered at 80%-100%, so they cost you little to nothing. Not to mention that they're one of the best ways to prevent major problems. But although it seems like you have plenty of time to schedule these appointments, you would be surprised at how many people forget and miss out on one or both of them.
Also, regular checkups are the best way to find out if you need any treatment. Oftentimes, a dentist can help you plan that treatment to reduce your out of pocket costs and make it as affordable as possible. But the more time you have to use your benefits before they expire, the easier it will be to strategically plan.
What Does Dental Insurance Cover?
Since each dental insurance plan is different, you'll want to look at your individual benefits or ask a dentist for clarification. That said, here's a ballpark idea of how various procedures are often covered:
Preventive care – As mentioned earlier, cleanings, X-rays and checkup exams are usually covered at 80% – 100%. Fluoride treatments and sealants may also be covered (both of which are highly effective for preventing cavities), but check to see if there's an age limit.
Basic dental work  – Typically covered at 60%-80%, this includes services like fillings and extractions.
Major dental work – More involved procedures like dental crowns, bridges and dentures are often covered at 50% – 70%.
By striking while the iron is hot and scheduling now, you'll get the most out of your dental insurance in 2020.
About the Author
Dr. Robert Long has been practicing as a family dentist for over 25 years. To help as many people as possible afford dental care, his office is in-network with over 10 insurance carriers and is always happy to help patients maximize their coverage. If you'd like to get more from your plan or have any questions, you can contact him via his website.