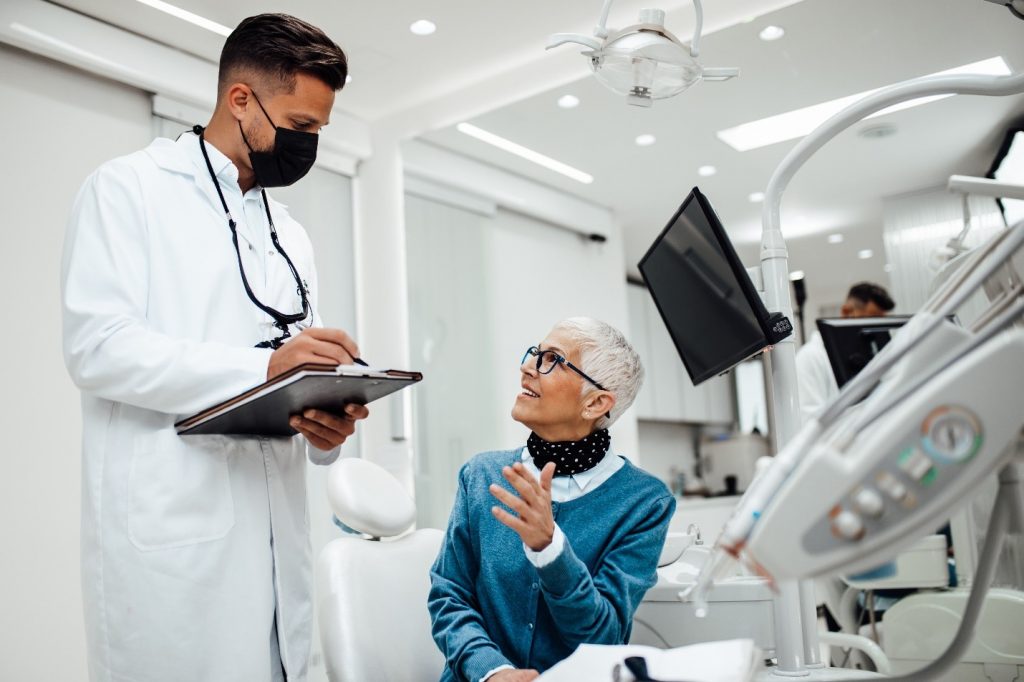 When it comes to tooth replacement, dental implants are highly regarded as the premier solution. In addition to being built to last, they are custom-made, incredibly lifelike, and extremely durable. With that being said, they are a major treatment, which is why you want to be well-informed before committing. To help, keep reading to learn six must-ask questions for your dental implant consultation.
#1. Can You Explain the Dental Implant Procedure?
Even if you've done some initial research online, it's always a good idea to speak directly with your implant dentist about the steps of your procedure. Is there anything you need to do to prepare beforehand? How long will each appointment take? How long will the entire treatment process take? What should you eat afterward? The answers to questions like these will help give you insight into what you can expect throughout your treatment.
#2. Do You Complete the Entire Process In-House?
Just because a dentist offers dental implants doesn't mean they are able to provide the entire procedure in-house. This results in outside referrals, the need to visit multiple offices, and potentially more costly care. Therefore, it's always a good idea to ask upfront.
#3. Do I Need Any Preliminary Treatments?
Although some patients are candidates for dental implants right away, others aren't. Things like extensive bone loss and gum disease can compromise the results, which is why preliminary treatments are often necessary. After looking at your X-rays and conducting a dental exam, your dentist will be able to accurately determine the best course of action.
#4. What Will the Recovery Process Be Like?
Since dental implants aren't a one-size-fits-all solution, the recovery process varies. For example, a patient getting several dental implants throughout their mouth will likely need a longer time to heal than someone just getting one. Having a solid understanding beforehand will help you plan accordingly.
#5. What Financial Options Are Available?
It's true: dental implants often have a higher upfront cost. However, there are ways to lower the out-of-pocket expenses. For example, your dental insurance may cover a portion of the cost of any preliminary procedures as well as some of the restoration. If you're uninsured, alternatives, like flexible financing, can make the cost more manageable.
#6. What Can I Do to Make My Dental Implants Last?
One of the biggest perks of dental implants is that they are built to last. As a result, patients can enjoy them for 20+ years – with proper care, of course. So, take the time to ask your implant dentist about maintenance and best practices. They may even have some tips that will benefit your current smile!
Your dental implant consultation is a great opportunity to get to know your implant dentist and learn all about the procedure. With the above questions to guide you, you'll leave the appointment informed, confident, and excited!
About the Practice
Long Family Dental isn't just a state-of-the-art dental practice; it's a family-owned one that is centered around genuine relationships, quality dentistry, and beautiful smiles. We are proud to utilize the latest dental technology to craft treatment plans that are both custom and precise. Plus, we can conduct the entire procedure in-house! If you are interested in learning more about dental implants, don't hesitate to get in touch with our knowledgeable team via our website or by phone at 817-645-2437.