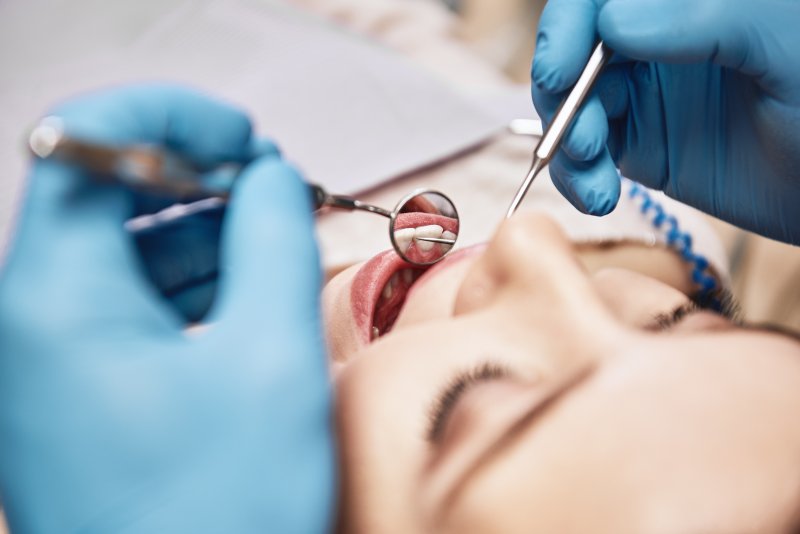 A healthy smile requires more than just brushing and flossing. You must also visit your dentist regularly for checkups and cleanings to maintain good oral health. If you suffer from dental-related anxiety, you may dread attending these bi-annual visits and even put off scheduling them. However, preventive dental care is critical to your health. It can spare you a lot of pain, suffering, and money down the line. Continue reading to learn more about the importance of preventive dentistry.
What Is Preventive Dentistry?
Preventive dentistry is the practice of maintaining good oral hygiene to prevent severe dental problems. By visiting your dentist every six months, you can stop oral health issues from developing in the first place. What's more, it can lower your risk of cavities, gingivitis, enamel loss, and periodontitis. Preventive dentistry services typically include oral examinations, professional teeth cleanings, routine X-rays, and fluoride treatments.
The Benefits of Preventive Dentistry
You can expect to reap many benefits with preventive dentistry! Let's take a look at a few of them.
You Can Maintain Good Oral Health
Contrary to popular belief, at-home dental care is not enough to keep your mouth in its very best shape. You must check in with your dentist every six months so they can perform an oral examination and identify any developing conditions. Visiting them regularly allows them an opportunity to monitor the condition of your teeth and gums, ensuring that they're happy and healthy.
Dentists Offer Advice on Best Oral Hygiene Practices
Aside from cleaning and examining your mouth, your dentist can also provide professional advice on medically approved products for dental care. They can help you decide which options are right for you and share additional information like the proper technique to clean your teeth and gums.
You Save Money in the Long-Run
Some people avoid dental visits because they want to save money. However, doing so can actually do the exact opposite. With preventive dental appointments, your dentist can diagnose oral health problems early on and help you avoid needing more complex and expensive procedures down the line. That said, bi-annual visits are one of the best ways to save money in the long run.
Regular Visits Can Identify Life-Threatening Diseases
Preventive dental checkups can help identify conditions like oral cancer, which is easily treatable if detected early. Routine exams and cleanings can also help you maintain good oral health, lowering your risk of life-threatening conditions like heart attacks and stroke. By staying on top of your bi-annual visits, your dentist can prevent, detect, and treat conditions before they become severe complications.
Next time you consider skipping your preventive checkup, think of all the benefits you're missing out on. Ultimately, prevention is better than the cure, so don't forget to attend all your checkups and cleanings!
About the Practice
At Long Family Dental, we go the extra mile to help patients develop comprehensively custom treatment plans that are well-suited to their oral health needs. Our goal is to help you achieve your happiest, healthiest smile. If you want to schedule a preventive checkup, visit our website or call our office to make an appointment.