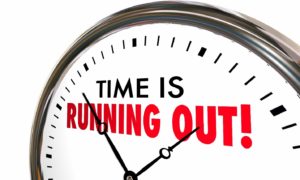 How do you view your dental insurance? Do you see it as a safety net that will help you out if you ever face a dental emergency? Or do you see it as a precious resource that can help you maintain your smile for the long haul? Individuals with dental insurance typically spend hundreds of dollars on their premiums every year. It only makes sense to consider how you derive the greatest possible value out of your plan. Let's discuss how you can do just that.
Remember that Benefits Expire
The majority of PPO dental insurance plans work on a calendar-year basis. At the beginning of 2020, you were allotted an annual maximum. This maximum, which is usually between $1,000 and $1,500, represents the highest amount that you insurer will pay out for services throughout the year. On December 31, any unused portion of that maximum will expire. Very few plans offer any kind of rollover provision.
Every year, countless consumers end up losing out on precious benefits dollars. In fact, according to a 2019 survey conducted by the National Association of Dental Plans, roughly 4 percent of insured adults reach their annual maximum. Over the course of a lifetime, not utilizing your insurance could amount to tens of thousands of dollars in wasted funds!
Keep Up with Preventive Care
Certainly, the above information doesn't mean that you should ask your dentist for unnecessary treatment just so you can use your insurance. However, you should attend all recommended appointments. At the very least, it would be beneficial to visit your dentist twice a year for a cleaning and checkup. Most insurance policies cover these preventive visits at 100%, so you may have to pay absolutely nothing out of pocket for them.
Preventive care is vital because it allows your dentist to diagnose most oral health problems before they cause you pain — and before they end up costing you a lot of money. If you haven't yet attended your second dental checkup of 2020, now is the time to get your next appointment on the books!
Be Strategic with Restorative Procedures
If your checkup reveals any cavities or other oral health issues, you might still have time to use your 2020 insurance to get such problems taken care of. But what if your dentist informs you that you need a major procedure that will exceed your annual maximum? Often, such treatments require multiple appointments to complete. Ask your dental team if you can schedule the first part of your procedure in 2020 and the rest of it in 2021. You'll thus be able to use two annual maximums instead of only one.
Are you getting all you can out of your 2020 dental benefits? Ask the staff at your dentist's office how they can help you take full advantage of your policy.
Meet the Practice
Drs. Robert and Chris Long are brothers on a mission! Along with their associate, Dr. Wes Fichera, they aim to provide top-quality general dentistry in a welcoming environment — and at a fair price. They are glad to accept payment from most PPO plans, and they are even in-network with a number of policies. To learn how our team can help you maximize your benefits, contact our Cleburne office at 817-645-2437, or call our Midlothian office at 972-775-3192.