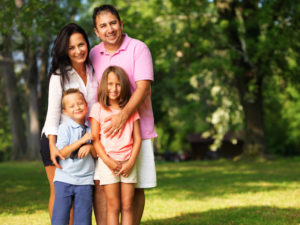 Are you and your family covered by Blue Cross Blue Shield of Texas? If so, visiting an in-network provider isn't a requirement with dental insurance, but it can make things a little easier on you. Our office is pleased to announce that we are now in-network with your plan! Keep reading to find out what that means for you — and how we can help you take full advantage of your dental insurance benefits before the year is up.
About Blue Cross Blue Shield of Texas
Blue Cross Blue Shield is a popular provider of dental and medical insurance for families and individuals in Texas and across the United States. It works on a fee-for-service basis, meaning you pay a fixed amount monthly (your premium) in exchange for savings on the treatments you need to maintain a happy, healthy smile for a lifetime to come.
While plans vary a little from person to person, your benefits may look something like this:
Full coverage for preventive treatments like checkups and cleanings (two per year), X-rays (one set annually), and perhaps dental sealants and fluoride treatments for children
Up to 80% coverage for basic restorative care, like tooth-colored fillings, extractions, root canal therapy
50% coverage of more complex treatments or prosthetics (like a dental crown or bridge)
There is typically zero coverage for elective procedures and cosmetic treatments
The Clock Is Ticking on Your Benefits
We like to remind patients in November that most dental insurance plans (including Blue Cross Blue Shield) are set on a calendar year — and that they usually don't include a rollover period for unused benefits. That means any money you have left over at the end of the calendar year will be forfeited.
We can help you make the most out of your investment by performing a verification of benefits, when we call your insurance provider and confirm what you are eligible for. If you do have unused benefits that could benefit your oral health, we can help you plan to use them before the year is up. If you haven't had two checkups and cleanings in 2017, that's a great place to start!
Not In-Network? No Problem!
Even if your dental insurance is not in-network with our office, that doesn't mean you will have to sacrifice your benefits if you want to take advantage of our superior level of care. Our office will file and process your dental insurance claims to ensure your benefits are maximized.
Now that you know more about dental insurance and how you can save big by visiting our office, don't hesitate to get in touch! Doing so before the end of the year can help you save even more.
About the Author
Drs. Robert and Chris Long are general dentists providing comprehensive dental care to families in and around Midlothian and Cleburne. To learn more about their services or to schedule an appointment for excellence in dentistry, you are invited to contact Long Family Dental at 817-645-2437.