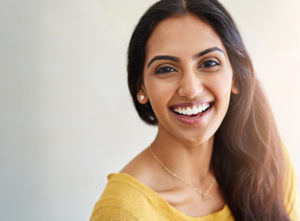 These days, there's no reason to live with an imperfect smile. If you are unhappy with the appearance of your front teeth, cosmetic dentistry can help. You will want to make sure you choose the best dentist in Midlothian for the job — and the team at Long Family Dental wants you to know our doctors have a legacy of building healthy, beautiful smiles for families and friends in our region.
When you're looking for a cosmetic dentist, we recommend that you focus your search on a dental team offering considerable experience, advanced technology, and of course all of the aesthetic and even restorative services you need.
And guess what?
You Can't Go Wrong With Long Family Dental
Our Midlothian dental practice offers superior care for patients interested in cosmetic services. Dr. Robert Long and Dr. Chris Long have extensive experience building treatment plans with a focus on the cosmetic appeal of a smile. Both have years of experience in dentistry, and they stay up-to-date on the latest advances in cosmetic care through their engagement in organizations like the American Dental Association, the Texas Dental Association, and several others.
The Drs. Long have also worked to equip the office with the latest technology to ensure all treatments are completed with the utmost efficiency and comfort. Intraoral cameras allow us to show you just what's going on in your mouth on a crystal clear screen that is located right at your chairside. When we need to take X-rays to get a view below the surface of the teeth, digital radiography does so more efficiently than traditional X-rays.
Your Cosmetic Options
What's possible with cosmetic dentistry? Just about anything you need to improve the appearance of imperfect teeth. From teeth whitening to porcelain veneers and cosmetic bonding, our team offers a variety of solutions to reveal the smile of your dreams.
Professional teeth whitening: Our practice offers take-home whitening, which is a gradual method of revealing brighter, whiter teeth. Even severe stains can be erased in just two weeks.
Porcelain veneers: Thin coverings of dental porcelain are affixed to the surface of imperfect front teeth. Veneers can cover up any number of dental imperfections, from chipped and stained teeth to slightly gapped or otherwise misaligned teeth.
Cosmetic bonding: A more affordable alternative to porcelain veneers is found in cosmetic bonding. Composite resin is applied directly to a damaged tooth, then shaped into a new form to improve the tooth's size and shape. The resin is highly customizable to match the shade of the surrounding tooth enamel.
Questions? Let's Talk About Cosmetic Dentistry!
If you are interested in improving the appearance of your aesthetically flawed but otherwise healthy teeth, it's time to think about cosmetic dentistry. Your cosmetic dentist in Midlothian wants to help you love your smile! Please contact us to schedule an appointment today.