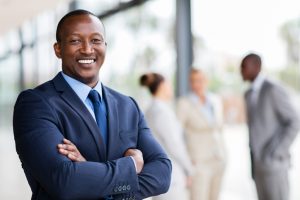 Confidence is brought up quite often in many different conversations. Whether you're talking about dating, making friends, or progressing at your job, confidence is always considered an important factor. It actually makes a lot of sense. Believing in yourself makes others follow suit, and can motivate you to change and grow in innumerable ways. Of course, not everyone believes in themselves this way. They need a little boost to push them in the right direction, and that's exactly what they can get from their cosmetic dentist in Midlothian at Long Family Dental.  
Confidence Starts with a Beautiful Smile
Picture a confident person in your mind, what are they doing? They're probably smiling, and their self-assurance simply radiates out of them. Does your smile give off that kind of energy? For many people, unattractive teeth are quicksand for their self-esteem. Fortunately, just a few subtle changes can completely transform your smile into one that you will be eager to show off, and that kind of confidence will radiate to every part of your life. Dr. Robert and Dr. Chris Long understand the kind of power a smile can wield, and they help people gain that power everyday with the help of cosmetic dentistry. They can offer you a variety of treatments that can enhance your smile in every conceivable way.
Teeth-Whitening
The simple fact is that people are drawn to white teeth. However, keeping them pristine over time can be difficult. Factors such as coffee, wine, tobacco, diet, and even genetics can easily leave your teeth looking dull and discolored.
You can now do something about it. Two quick visits to our office will send you home with a custom-made take-home whitening kit. Our kits are made just for you and use much higher quality products than the ones you can pick up from the store. You simply use the kit as directed for 2 weeks to get the full result. It can give you a smile 6-10 shades whiter while you relax in your own home.
Cosmetic Bonding
One of the quickest and simplest treatments we offer is cosmetic bonding. This enables your dentist to actually sculpt your tooth into the perfect size and shape. A composite resin is applied to your tooth and the doctors can mold it to improve the appearance of damaged teeth, stained teeth, and even fix slightly crooked teeth. After it has hardened, the results are instant, and can last for years.
Porcelain Veneers
Do you have broken, discolored, or misaligned teeth? How about large, obvious gaps? You may have all of them, and separate procedures to fix each problem would be both expensive and time-consuming.
A much simpler option is to get porcelain veneers in Midlothian. They are able to fix and mask all of these cosmetic issues with just one procedure. They are custom-designed ceramic coverings that are fitted to the front of your teeth, and you can get them in as little as two visits. They are their own complete smile makeover, and can give you any kind of result that you desire.
Any Questions?
Most of these treatments can be completed in one or two easy visits, so what are you waiting for? Come get the smile of your dreams and see how it instantly changes how you feel. You'll be amazed at what you can accomplish with a confident smile, and you can get started by making an appointment with us today.
Excited about getting a new smile but still have questions? No problem! Just call us today, and our friendly staff will be happy to give you all the answers you need.