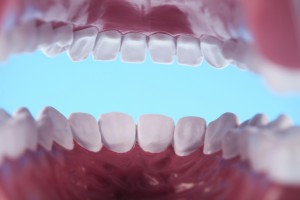 Living in pain is never an easy thing, especially when it comes to your teeth. Tooth pain can be excruciating, and doing nothing about the pain will only make it worse. If you are suffering from an ongoing tooth ache, it is most likely because your tooth is infected. Left untreated, an infected tooth can wreak havoc on the rest of your smile, leaving you with a much more expensive and painful result down the road. Long Family Dental understands the importance of making sure your smile is as health as it can be, which is why we offer root canal therapy to our patients!
A root canal needs to be performed when the tooth's structure has been compromised. Perhaps due to a crack or a large cavity, the tooth's inner structure has become infected with bacteria, causing you much pain and discomfort. Other things that can cause the need for root canal therapy are deep restorations and dental trauma.
We begin your root canal by focusing on the infected tooth and removing the harmful bacteria. The tooth's pulp is removed, and then the tooth is filled. After that, a crown is usually placed at the top, protecting the tooth from further harm. At the end, you feel relieved and alleviated of pain!
If you are experiencing sensitivity to hot and cold foods and drinks, pain, swelling, throbbing, and a bad taste in your mouth, you may need a root canal. Make an appointment at our office, and we'll be glad to help!
At Long Family Dental, we provide quality general, restorative, and cosmetic dentistry services in Cleburne and Midlothian. Give us a call today to schedule your next appointment. Dr. Bob Long and Dr. Chris Long are here to help you achieve a healthy, beautiful smile.