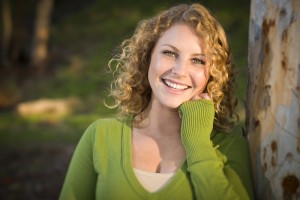 Smiles can become discolored and stained over time for a variety of reasons. If your smile is looking yellowed or dull, you may find yourself trying to avoid the mirror or hiding your smile. There's no need because your dentist can brighten your smile with teeth whitening.
Teeth whitening is a great cosmetic dentistry solution that can have a substantial impact on the appearance of your smile. If you've tried over the counter whitening solutions and been left feeling disappointed by the results, you should give this a try. Professional teeth whitening is stronger and produces better results than other alternatives on the market.
We can even offer take-home whitening trays, making this solution possible for any schedule. Your dentist will fit you for a custom whitening tray that you'll fill with professional whitening gel and wear as directed. After about two weeks, you'll achieve maximum results and have a bright, dazzling smile once again.
If your dull or stained smile is bringing you down, give your dentist a call. Teeth whitening is a simple treatment that can have a big impact on the appearance of your smile. You'll have a smile you can't wait to share with the world.
At Long Family Dental, we provide quality general, restorative and cosmetic dentistry services in Cleburne and Midlothian. Give us a call today to schedule your next appointment. Dr. Bob and Dr. Chris Long are here to help you achieve a healthy, beautiful smile.