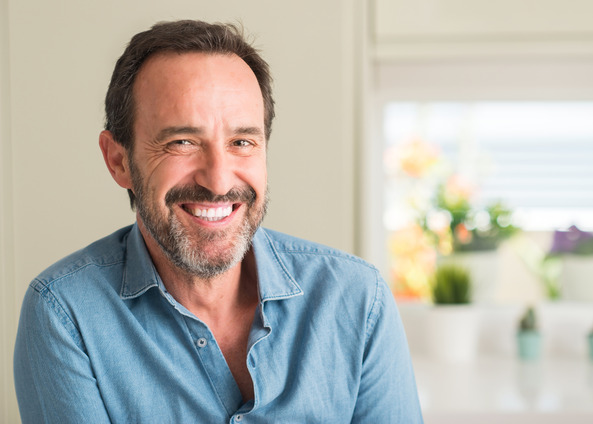 Have you ever heard the adage "age is just a number"? Well, it holds true, especially when it comes to our smiles! The golden years should be a time of joy, laughter, and confidence – and a radiant smile plays a key role in achieving just that. Contrary to popular belief, there is no upper age limit for cosmetic dentistry. Below, you can learn about some exceptional services available to seniors seeking to enhance their smile.
Veneers
Veneers are one of the most versatile and effective treatments in cosmetic dentistry, and they hold incredible promise for seniors seeking smile improvements. These ultra-thin porcelain shells are custom-made to fit over the front surface of teeth, concealing imperfections like stains, chips, or gaps. With veneers, seniors can achieve a natural-looking, flawless smile that radiates confidence and vitality.
Metal-Free Dental Restorations
Many seniors may have older dental restorations made from metal materials that can be unsightly and cause discomfort. Fortunately, modern dentistry has evolved, offering metal-free alternatives that not only look more natural but also provide superior durability and longevity.
Metal-free dental restorations use advanced materials like ceramic or composite resin. These restorations seamlessly blend with your natural teeth, ensuring a smile that exudes confidence and vitality. Whether you need crowns, bridges, or fillings, our metal-free options guarantee a comfortable and aesthetically pleasing solution.
Teeth Whitening
Over time, teeth naturally accumulate stains and discoloration from various sources, such as coffee, tea, or tobacco. A dazzling white smile is a hallmark of youth and vitality, and teeth whitening is a simple yet powerful way to turn back the clock.
Thankfully, you can achieve your dream look with cutting-edge whitening treatments that are safe and effective. In-office procedures provide immediate results, while take-home kits allow seniors to brighten their smiles at their convenience. With a whiter, more radiant smile, you can confidently embrace each day with renewed vigor.
Age should never be a barrier to achieving a brilliant, confident smile. Cosmetic dentistry offers a range of transformative treatments that empower seniors to radiate confidence and vitality. From veneers to metal-free restorations to teeth whitening, your cosmetic dentist is committed to helping seniors unlock their true smile potential!
About the Practice
With a legacy spanning over four decades, Dr. Robert Long and Dr. Chris Long proudly continue the tradition set by their father, Dr. Henry Long, who founded our practice. Together, they bring expertise in providing cosmetic dental treatments for patients dealing with aesthetic issues. If you'd like to learn more about these services and how they can improve your smile, visit our website or call us today.