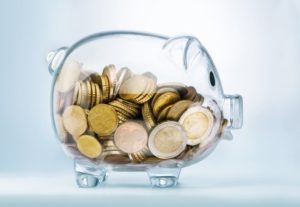 At Long Family Dental, we're on a perpetual mission to not only provide the highest-quality dental care possible, but also the most affordable. We believe that everyone should have access to excellent dentistry that is also an excellent value, so to help us meet that goal, we have become an in-network provider for Assurant/Sun Life dental insurance. This means that if you have an Assurant/Sun Life dental insurance plan, you will now save even MORE at the dentist whenever you visit Long Family Dental. To learn more about how this works, simply read on below.
What Does It Mean to be "In-Network?"
When we say that we are "in-network" with Assurant/Sun Life, it means that we have a contract with them to pay for a portion of our patients' services who have Assurant/Sun Life dental insurance plans. This makes it much easier for many of our patients to take care of their teeth without worrying about their budget, which is exactly what our practice wants for everyone in Midlothian and Cleburne.
If you're looking to save on your dental care, one of the easiest ways is to visit a dentist who is in-network with your insurance plan. With them, more of your care will be covered versus visiting an out-of-network dentist. This could mean the difference between having your preventive services, such as checkups and cleanings, being mostly covered or completely covered.
Visiting an in-network dentist can save you hundreds of dollars a year on dental care, and because it will be much easier for you to afford your routine appointments, you'll also be less likely to develop the kinds of dental problems that require more expensive treatments that will see you pay more out of pocket.
How to Use Your Dental Insurance with Us
We want to make it as simple as possible for you to use your dental insurance benefits with us. There are two main ways to do it:
Call us before your appointment with your membership information handy so we can contact your provider and confirm your coverage.
Or, just bring your insurance ID card with you when you come to visit us.
We encourage all of our patients to call ahead so they can know exactly what they are expected to pay on the day of their appointment.
Come See Us and Save!
With Long Family Dental and Assurant/Sun Life dental insurance, it's now simpler than ever to keep both your smile and your budget happy and healthy year after year. If you have any questions about your benefits, or if you would like to schedule an appointment and start saving on your dental care right now, please contact us today.