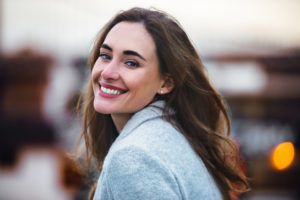 For years, you've been embarrassed by your teeth – you've learned to grin with your lips together to camouflage your crookedness and chips. And, now that you've gotten older, the problems have only gotten worse – you now have staining from all the coffee you drink. You want to upgrade your smile, but you're not sure where to start. You don't know what cosmetic dentist in Midlothian has the experience you need, and the friendly chairside manner you want. Luckily for you, the team at Long Family Dental has decades of dental expertise, and their compassionate demeanor will make upgrading your smile enjoyable. Find out about what cosmetic services could benefit you in this post.
What Cosmetic Services Could Benefit Me?
Dr. Robert Long and Dr. Chris Long use their professional know-how and eye for aesthetics to make your teeth brilliant. Some of the cosmetic treatments that could benefit you are:
Dental Bonding – When teeth are "short," they don't make proper connection with their partner, which causes problems with chewing and can eventually weaken your jaw. With direct dental bonding, we apply a durable composite resin that matches your natural tooth perfectly. This treatment blends right in with your smile and is long-lasting, too.
Porcelain Veneers – Have cracks, chips, gaps, stained, or "short" teeth? Veneers are a great solution. Your original teeth will be prepared to have the thin, yet durable shells of porcelain permanently bonded to the front side of them. And, since you get to pick the shade of porcelain and bonding agent, your teeth can be as radiant as you'd like.
Dental Implants – Missing teeth leave blank spots in your smile as well as your overall health. Say goodbye to slipping and sliding dentures and increase the strength of your jawbone with this superior replacement technique.
Tooth-Colored Fillings – Our tooth-colored resin fillings allow us to be more conservative and to preserve more of your natural teeth. And, since these blend right in, the only person who'll know you've had dental work done, is you.
Teeth Whitening – Dark, discolored teeth make people look older than they are. With our safe, effective at-home treatments, you can quickly lighten your smile and be amazed by the dramatic results in just 1-2 weeks
Can I Afford To Upgrade My Smile?
Absolutely! We want to make sure every patient can get the smile they deserve, and we offer CareCredit financing for those who are interested in low, monthly payments. We also accept many types of insurance and are happy to submit claims to help you get the most out of your dental benefits.
Now that you know all our cosmetic services can do for you, what are you waiting for? Schedule your appointment with Long Family Dental today and get the smile you've been dreaming of!