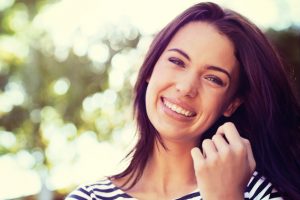 Teeth that are worn, fractured or damaged can diminish the appearance of your smile. The good news is that if your tooth is beyond the repair that a dental filling can offer, you still have options to restore your smile with dental crowns in Midlothian. Dr. Robert Long and Dr. Chris Long carry on the forty-year tradition of creating spectacular smiles at Long Family Dental in Midlothian, TX. Here's some more information about what dental crowns can do for your smile.
What is a Dental Crown?
Designed to restore an entire tooth, a dental crown fits over your natural tooth structure, which replaces your damaged tooth and protects the integrity of your root. A crown will function just like your natural tooth, and you'll be able to brush and floss as you've always been used to. At Long Family Dental, we use only the highest quality porcelain to craft dental crowns, which ensures longevity and an appealing look. Your crown will be custom blended to perfectly complement your smile.
What is a Dental Bridge?
For patients who are missing one or more adjacent teeth, a dental bridge may be a good solution. Using two dental crowns as anchors on both sides, a bridge utilizes prosthetic teeth that are attached to the crowns. Bridges are also made of porcelain and custom designed to restore the beauty of your smile. It's important to take good care of your anchor teeth in order to ensure the longevity of your dental bridge.
What is a Denture?
Patients who are missing most or all of their teeth face many daily challenges, and sometimes the situation can start to feel hopeless. Dentures however, offer a solution for replacing an entire arch of missing teeth. Typically made of acrylic, dentures are designed to look like your natural smile, and the stay in place utilizing suction and sometimes a dental adhesive.
Whether your teeth are in need of repair or replacement, our doctors at Long Family Dental have the skill, experience and expertise to restore both beauty and function to your smile. For patients who feel nervous or anxious about their dental treatment, Dr. Bob is also certified in IV sedation, and he's happy to discuss how we can make your treatment procedures more comfortable for you. Give us a call to learn more about your options!