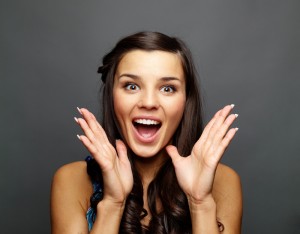 One of the things people really strive for is a bright, beautiful smile. When you have an amazingly radiant smile, it gives the impression of health and vitality. When you are not confident in the way your smile looks because of its lackluster appearance, it can be disheartening. Though you may think there is nothing you can do to make your smile shine bright, Dr. Robert Long and Dr. Chris Long are able to give their patients the smile they have always wanted by offering teeth whitening!
There are many things that can affect the luminosity of your smile. Coffee, tea, wine, certain medications, tobacco use, and even genetics all play a role in your dulling smile. If you have tried over the counter methods in whitening your smile, you may have gotten results that were less than excitable. Our doctors are able to whiten your smile with ease and convenience! We offer our patients take-home teeth whitening. With this, we are able to take impressions of your smile and have custom whitening trays made just for you. We will also be able to supply you with the whitening gel, which is professional-grade, ensuring amazing results.
All you have to do is fill the tray with the whitening gel and wear the tray between 30 to 60 minutes twice a day. Your smile will gradually whiten, and in about two weeks, you will see the full results. Also, this form of whitening is less expensive than conventional teeth whitening processes, which makes this a wonderful choice for our patients! If you are curious as to how our doctors can help give you the radiant smile you have always wanted, contact our office today!
At Long Family Dental, we provide quality general, restorative, and cosmetic dentistry services in Cleburne and Midlothian. Give us a call today to schedule your next appointment. Dr. Bob Long and Dr. Chris Long are here to help you achieve a healthy, beautiful smile.